Welcome to Papakura Tennis & Squash Club
Tennis News & Events
Tennis Club Night 
Tennis Club Night will be returning on a Tuesday night from the 26th of September, 6.30pm onwards.
Grab your racket & come on down! We will sort the rest!!
You don't need a partner to come on down to this event, as you will be placed on court with a variety of different players.
If you're not a member & keen to come and give tennis a go, we offer three free club nights to try it out before you sign up. There will be a $5 casual fee for club night after this unless you sign up!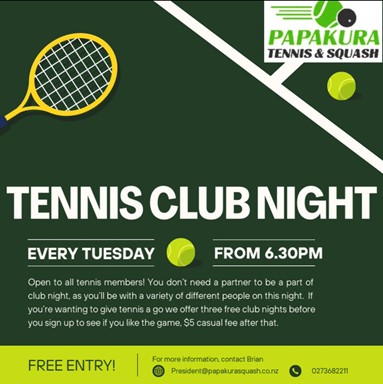 Junior Coaching
Junior coaching runs throughout terms 1 & 4. For more information on this please contact office@papakurasquash.co.nz
Vets Tennis
Vets tennis is usually played every Friday from 9:00 to midday. All members and non-members are welcome.
Non members court fee of $5 applies.
Midweek Tennis
Midweek tennis is played year Round
Begins 9:00a.m to midday each and every Wednesday
Doubles Ladder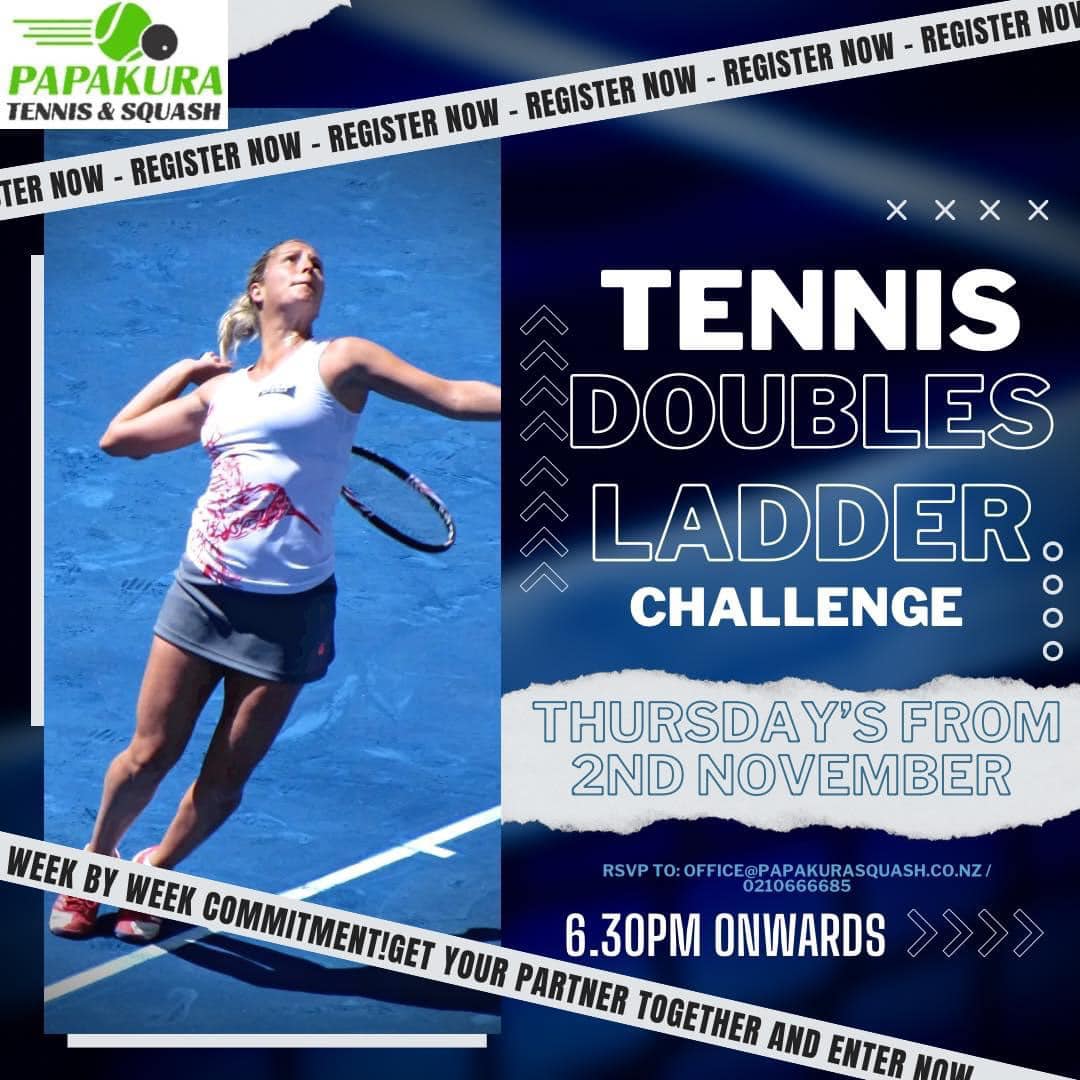 We have a Tennis Ladder every Thursday night from 6.30pm which started on the 2nd of November. 
If you are keen for some healthy competition among friends come and join us! 
Contact office@papakurasquash.co.nz for more info.
Junior Tennis Community Night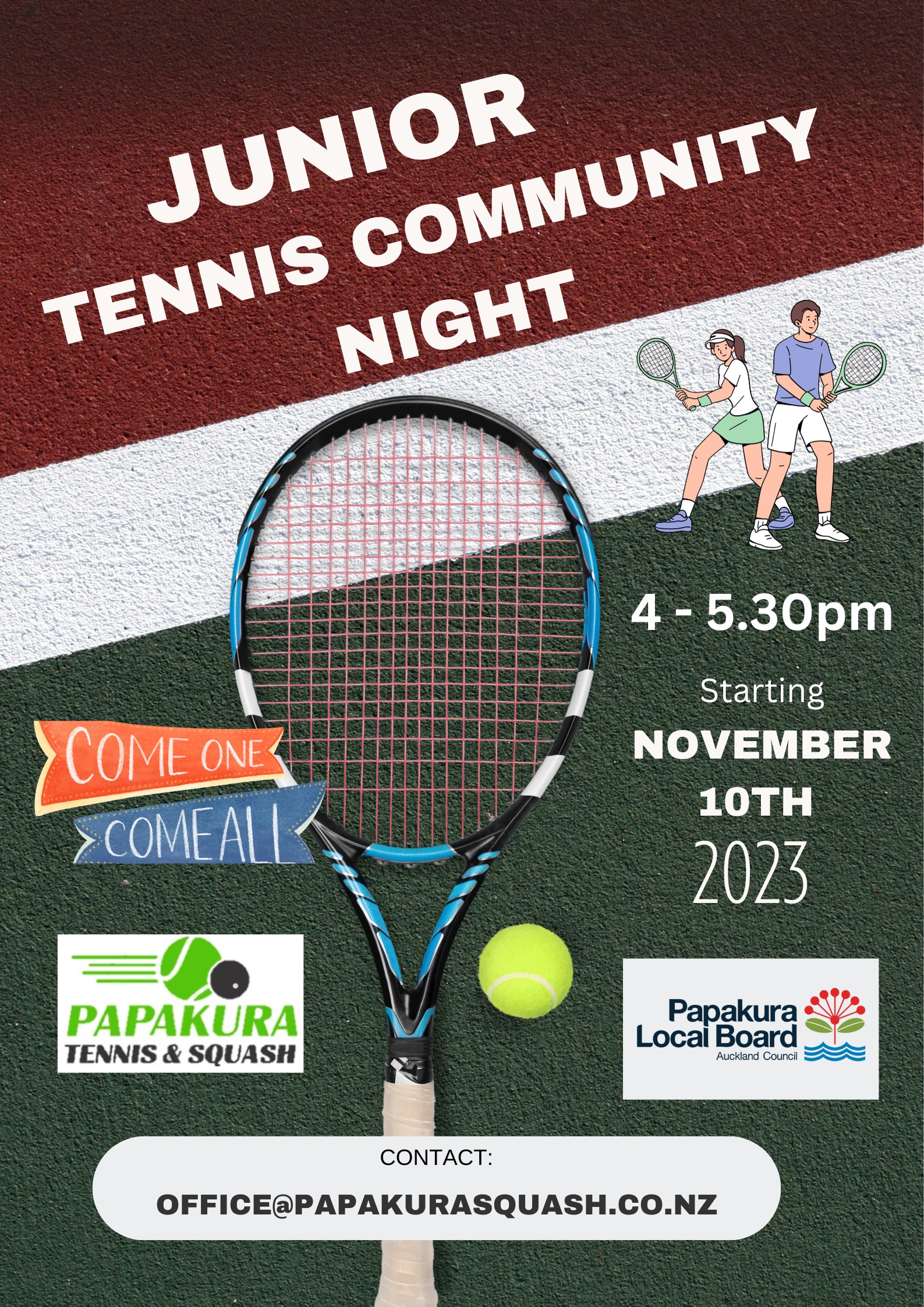 Thanks to Papakura Local Board we have a Junior Community Event starting on November 10th from 4 - 5.30pm! 
There will be a range of tennis activities and games for everyone to enjoy! Free for all juniors. 
Enquire with office@papakurasquash.co.nz 
Junior Coaching
Junior coaching has started strongly for the 2023/24 season with a strong showing of kids from the Papakura and wider communities. Ganga Singh has joined Papakura Tennis with his vast knowledge of the game to help our future tennis stars shine! 
Contact office@papakurasquash.co.nz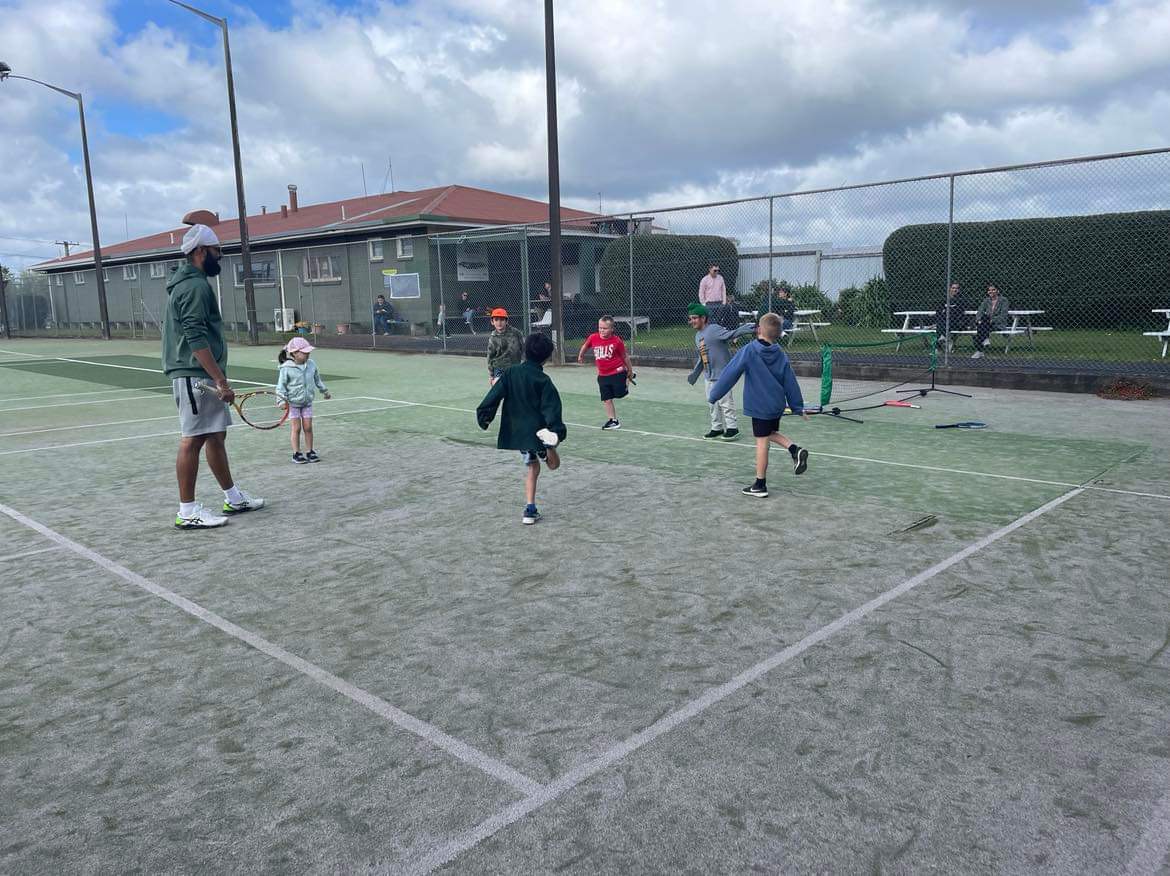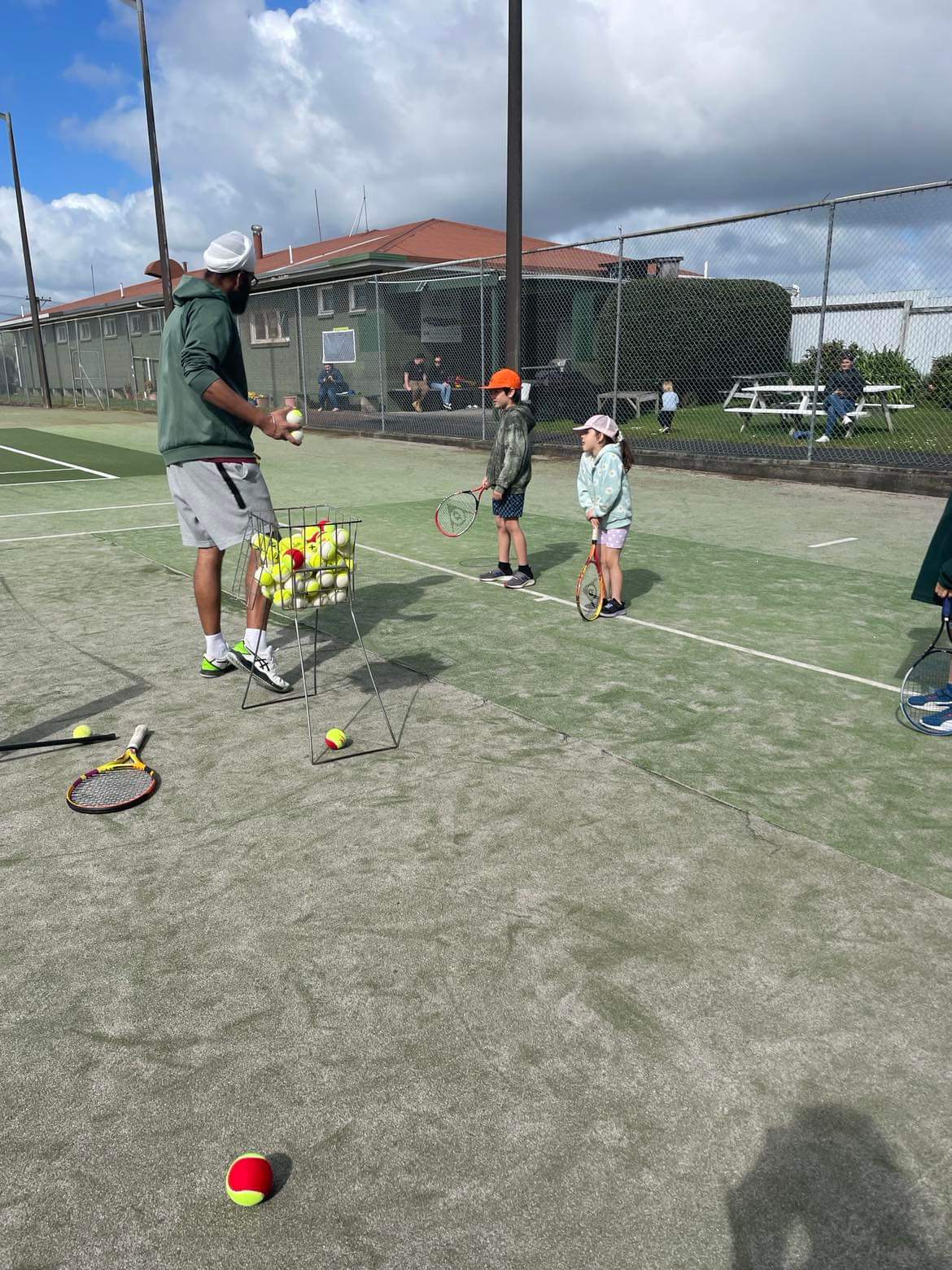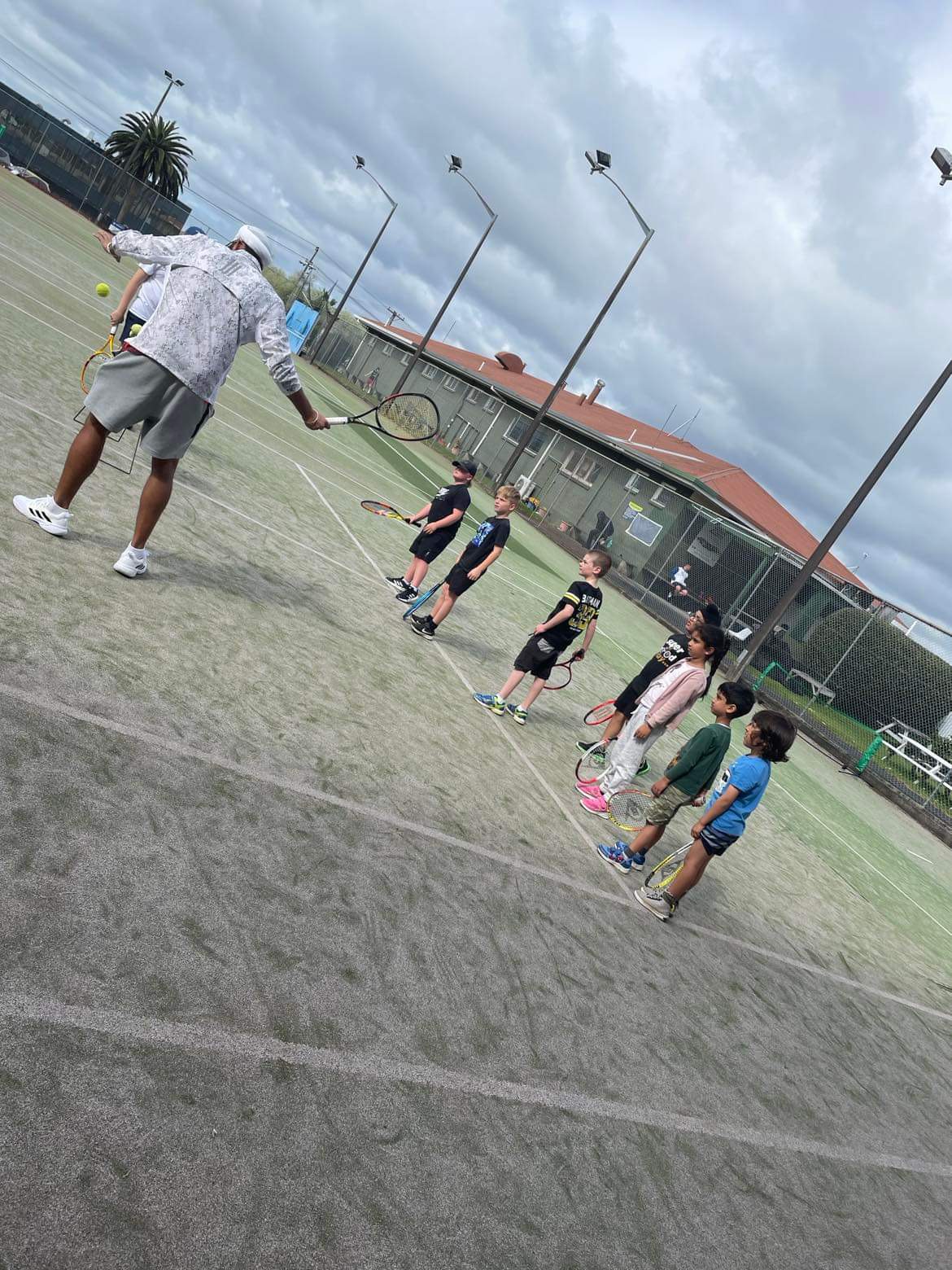 Squash News & Events
Club Champs 2023 Entries Open 
Entries are now open for 2023 Club Champs held on the 16th - 18th November. 
This event is open to all competitive & social squash members.
Grade Cut-Off will be the 1st of November & entries close the 9th of November. 
Contact Courtney to enter:
office@papakurasquash.co.nz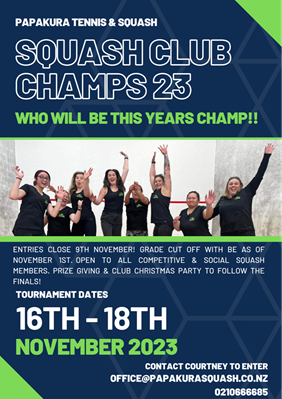 Calcutta Tournament
Brad Robinson & Keith Hobman successfully ran our very first Calcutta Tournament with plenty of action over the course of 3 weeks! 
The auction night was nothing short of entertaining with plenty of cash being thrown onto some of Papakura's finest players! 
Brad Robinson was bought by the old boy syndicate consisting of Bob Daw, Paul Knight, Steve Callaghan & Russell Padmore. Sadly the old boys backed the wrong horse when Nick Waanders came through triumphant in a grueling 5 setter against Robinson who made him work hard for his win. Waanders was backed by Callaghans better half Liz and came away with an eye watering $1700! 
Well done to all players involved.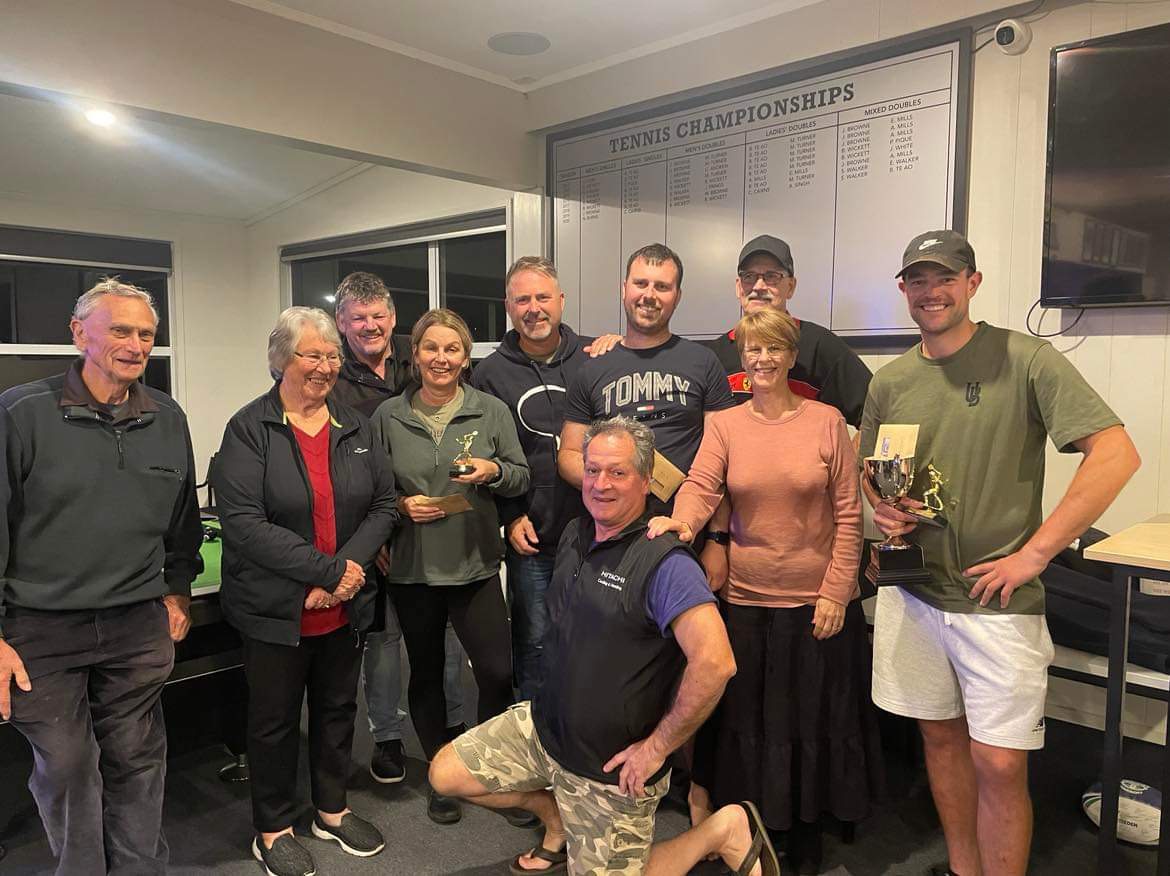 Special Mentions
A special mention to our very own; Brian Wickett & Karen Braddock for representing Auckland in the New Zealand Individual & Team Masters events. 
Auckland took the win overall in the Teams event.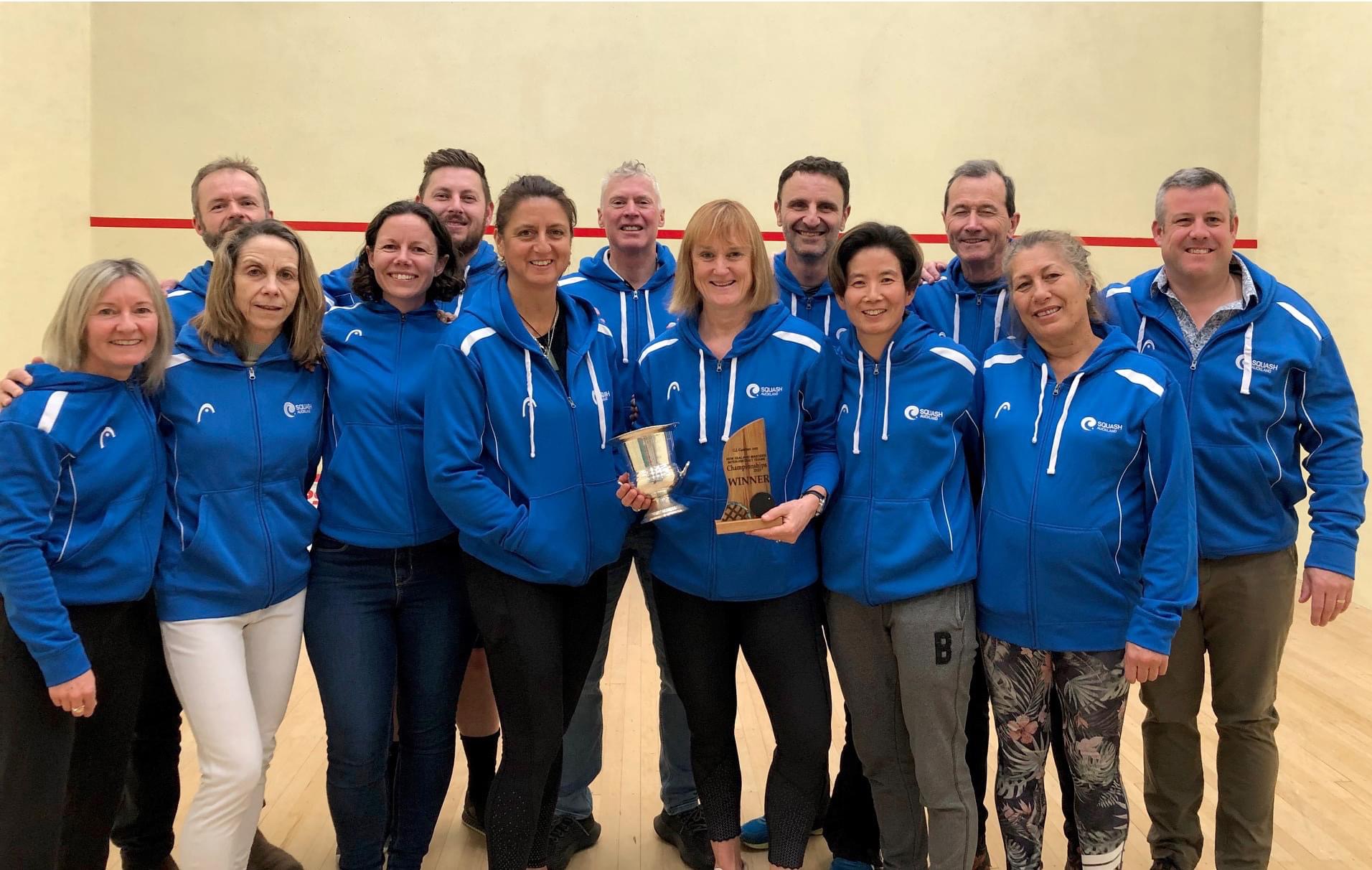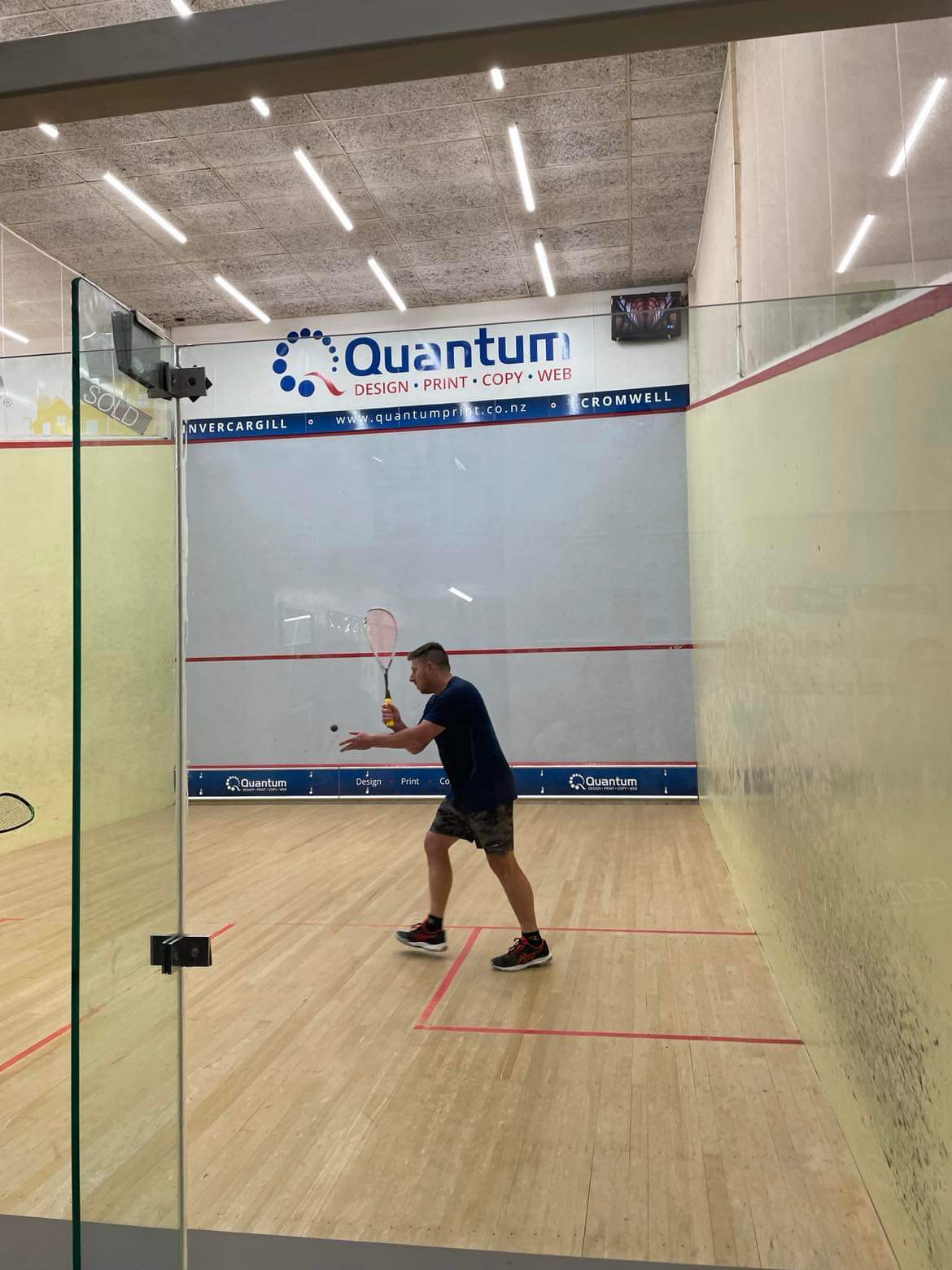 Colleen Hollows was chosen to represent Auckland for her grade at the New Zealand Graded Champs Tournament held in Whangarei. 
Hollows finished 3rd overall.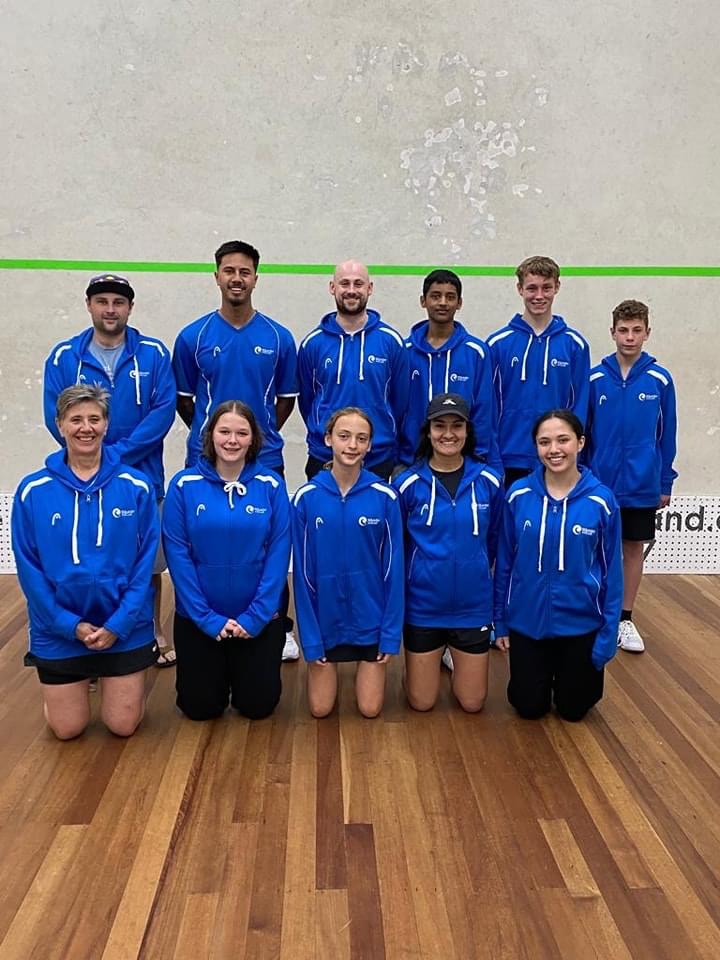 Club Documents
Club Links